Community Updates
Your resource for all things Windsor CityLine. Please check back frequently for the latest on community events, updates or announcements.
Announcements
Winter Storm Warning: Trash Service 2/18/2021 6:06pm CST
Please be advised that our regularly scheduled trash removal service has been suspended temporarily due to weather conditions. This can cause trash build up in our chutes and trash receptacles. In the interim, we have hired a third-party company to help alleviate some of the overflow. They will be onsite tomorrow. You may continue to experience some overflowing chutes and trash receptacles until we are able to have our regular service resume. We will inform you when regular trash service is restored.
Power Restored/ Windsor CityLine 2/17/21
Dear Residents,

We are happy to announce that the power has been restored at Windsor CityLine. We want to thank you all for your patience and understanding during this difficult time.

We will continue to keep you informed should there be any changes.


The Windsor CityLine Team,
Winter Storm Update - As of 2/16/21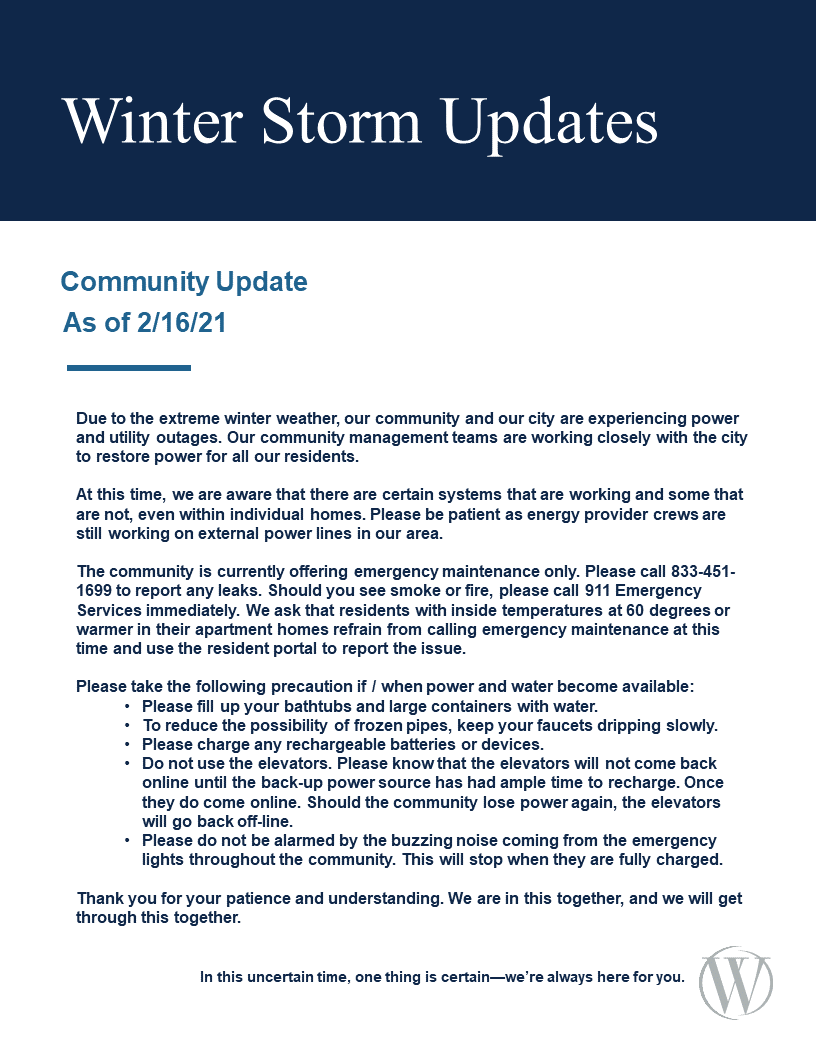 Community Tips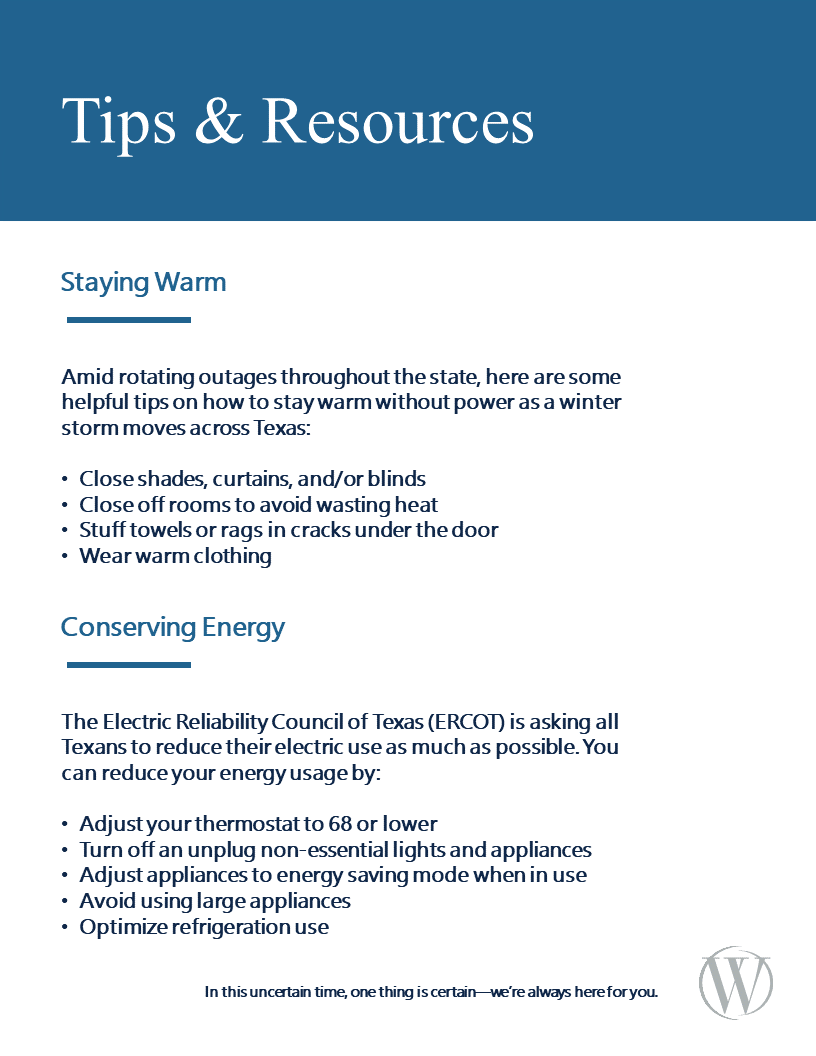 Local Resources